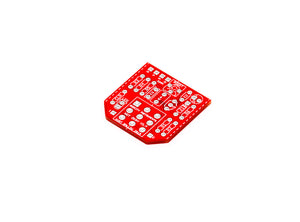 Not Okay
Sale price Price $5.00 Regular price
Footswitch-mounted MOSFET boost
Not Okay is a MOSFET boost DIY PCB which mounts directly to a solder pin style 3pdt foot switch.  It can be built as a stand alone pedal or used in place of the 3pdt utility PCB along with another circuit as an additional boost stage.
Build documentation can be found here below.  Please read before purchasing.
Sale is for PCB only.  You must source the components and build the pedal yourself.  To make foot switch wiring easier, we also suggest you buy the 3pdt utility switch.  
Share your work, get tips, ask questions and help troubleshoot at our Facebook Group.  Don't forget to agree to the group rules if you wish to join.  GCI DIY PCB builders group
NOT FOR COMMERCIAL USE